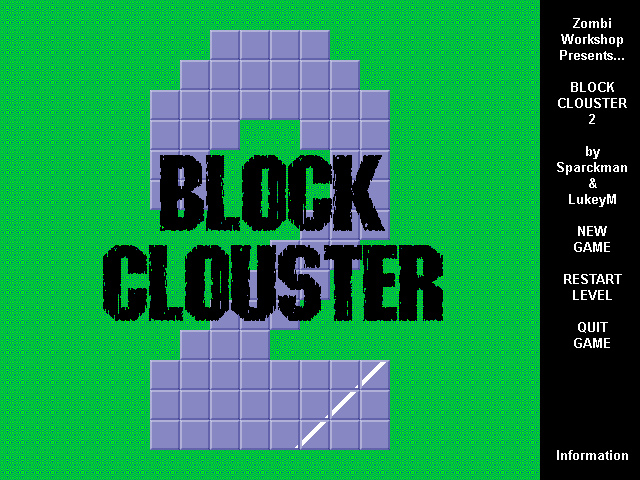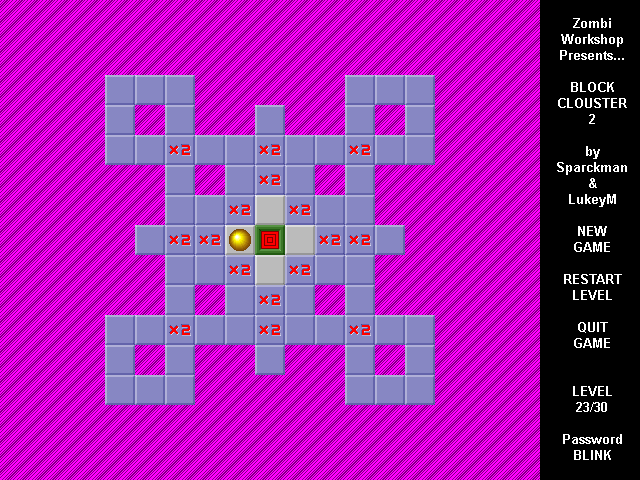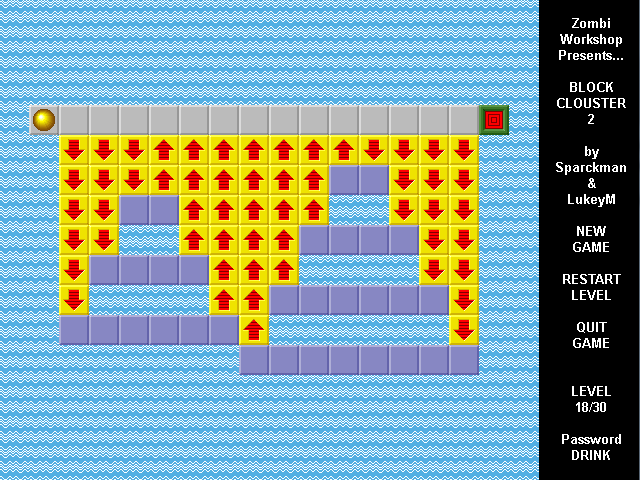 CREDITS;
Scripting, Graphics, Pretty much everything – Lucan Monks.
Original Idea – Sparckman.
Block Clouster 2 came about after hanging out on a forum (GameMakerz, now defunct) where people showed their latest KnP/TGF/MMF projects and offered help to each other. A member there, Sparckman, had made the original and I thought that with some simple graphical changes and a few new mechanics, it could be a ton better. He agreed, so I went to work and Block Clouster 2 was made in a week or so.
The purpose of the game is to traverse along the tiles, eliminating them, before reaching the the exit. Later levels include special tiles that would force the player to move in a direction, teleport the player or require the player to cross the tile multiple times – ramping up the challenge a little.