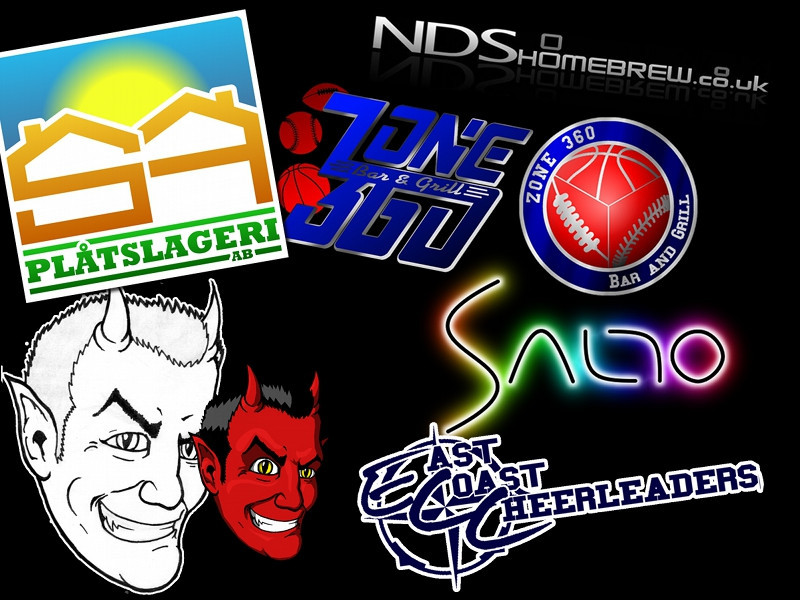 Yeah, technically I'm a "professional" graphic designer. "Professional" in the way that I've been paid to design logos for people. Must be annoying to all my mates who've studied graphic design for years and haven't landed a project yet. :/ Ah, well – in all fairness, I never charged much. Anyway – here's a few that I've done.
From top to bottom, left to right
SA Plåtslageri – Logo for a roofing company's van and clothing.
NDS Homebrew – Logo for website about NDS Homebrew (shock!).
Zone 360 – Two logos for an american sports bar that covers Baseball, Basketball and AMERICAN football. One logo for the main bar, the circular one for clothing and pens, etc.
Salto – Logo for a swedish modern dance group.
Devil Face – Um… If I remember it was from a tech site… dont know which. :/
East Coast Cheerleaders – Logo design for cheerleader group for T-shirts, etc.